The Sun Foundation is excited to launch the annual '

Peer Prize

' for women in science.
Its mission is to be an annual catalyst for researchers while accelerating open knowledge exchange & cross-disciplinary innovation.
Why? Typically science prizes are selected by hidden panels of a few peers with only the winners being showcased. This means that much time is wasted for most researchers to apply, while only a fraction of the knowledge is showcased, creating barriers to collaboration & innovation.
How?
Thinkable is a platform that allows us to openly showcase ALL entries in one easy to access 'open knowledge hub'. Meanwhile, the technology also empowers the wider academic community of peer experts to openly learn & vote on awarding the winner. This drives both multi-disciplinary collaboration while giving the prize the prestige of awarding the highest quality research that truly represent the collective consensus amongst thousands of peers.
This style of 'Open Peer Prize' is the first of its kind in the world in showcasing & rewarding the most exciting new research. For our inaugural year, we are focused on showcasing scientific research performed by women in Australia in two broad
areas (Life Sciences; Earth & Space Science). Please see rules for more about eligibility.
Scientists: We want to help accelerate discovery by seeding new connections, knowledge & ideas while celebrating exciting research performed by women in Australia. We welcome all researchers across the world to take part in casting your vote in the world's first 'Peer Prize'. It will allow you to explore, share & connect with researchers to collaborate, innovate & accelerate your science!
Funding Available
$20,000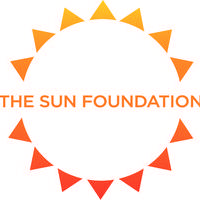 The Sun Foundation is a Melbourne-based family foundation established in 2007 to provide support & impact around science, education, gender and community initiatives.